We will share with you a Design Document containing a lot of information about the world of Archenfall before the Larp. Here you will find information about background, play style, rules and inspirations of what to wear.

Structure
We will play the game in four episodes. Between every episode will be a time jump. So your characters will get new information. Also, we use this time to arrange transportation between the locations.

Price
The price for the game will be 180 € for players, including food and accomodation. If you want to play as an NPC you get a reduced pricing of 70 €, please contact us via E-Mail

Food
Food and non-alcolic beverages are included. Please be aware that food will be suitable for the setting and sometimes means a sandwich for lunch not a buffet. But no worries, we will provide always enough to eat. If you need a special diet or vegetarian/vegan food please mention so during sign-up.

Costumes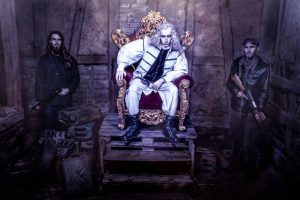 You have to bring your own costume. We will play in a post-apocalyptic-western setting, after the "Archenfall", the arks' fall. If you need an idea for your character watching the TV series Defiance could be a start. We will also provide some ideas within the Design Document.

Make-up
Some aliens require heavy make-up. If you decide to play one of the alien races you should be aware that it takes some time to get it done. During the game we will support you at some points with make-up, especially within the shower free locations. But please bring your own make-up to start with.

Locations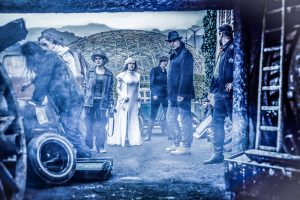 To create the immersion of a community of outsiders, not really belonging anywhere, we will bring you to three different locations in Ruhrgebiet, Germany.
Start and end will be in and old department store in Herten. The other locations are an old cole mining plant and a boy scout's house in the woods. For the accomodation you need to bring a sleeping bag, but we will provide camp beds. We will have showers (sometimes) and toilets (all the time).